Maybe the sugar sand and clear turquoise blue waves call to you. Perhaps it's because you want to be close to South Walton's best restaurants, like Blue Mabel and Red Fish Taco. Whatever the reason, if you've found the perfect Blue Mountain Beach property, it's time to take the next steps!

Read on for expert advice after you've found your new piece of paradise in Blue Mountain Beach.
Put in a competitive offer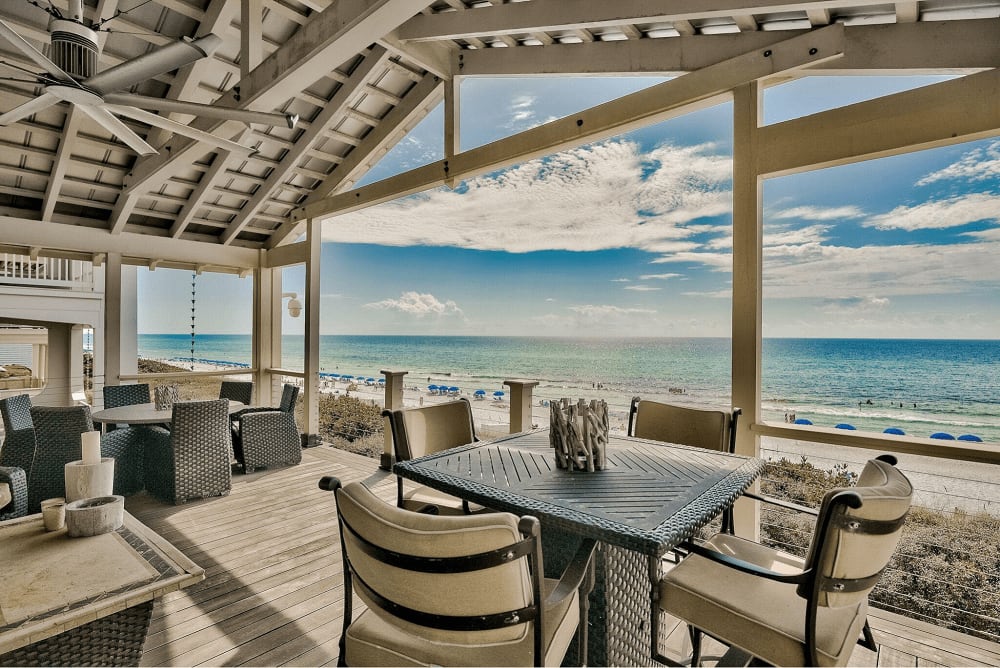 Photo courtesy of Live Love 30A | Destin team, brokered by The Premier Property Group
If you're in love with Blue Mountain Beach and its gorgeous landscape of sand dunes, lupine flowers, and exquisite coastline, chances are high that other buyers feel the same way. It's essential to put your best foot forward with a competitive offer. Work with your trusted
real estate agent
to devise an offer that is competitive in the current market conditions, and be prepared to negotiate.
Be prepared for negotiation
It's important to remember that negotiation is a normal part of the home-buying process. If your heart is set on one of the homes for sale in
Blue Mountain Beach
, be prepared to negotiate to get the best possible price. You want your initial offer to work in your favor without being so low or filled with contingencies that the seller rejects it outright.

If you're not sure where to start, your real estate agent will be able to advise you on devising a reasonable offer, given comparable sales over the past few months. As part of the negotiation process, you can expect to discuss aspects like the purchase price, the closing date, and any repairs that need to be made. Your real estate agent will be a great resource during this process and can help you navigate the negotiation without all the stress.
From accepted offer to closing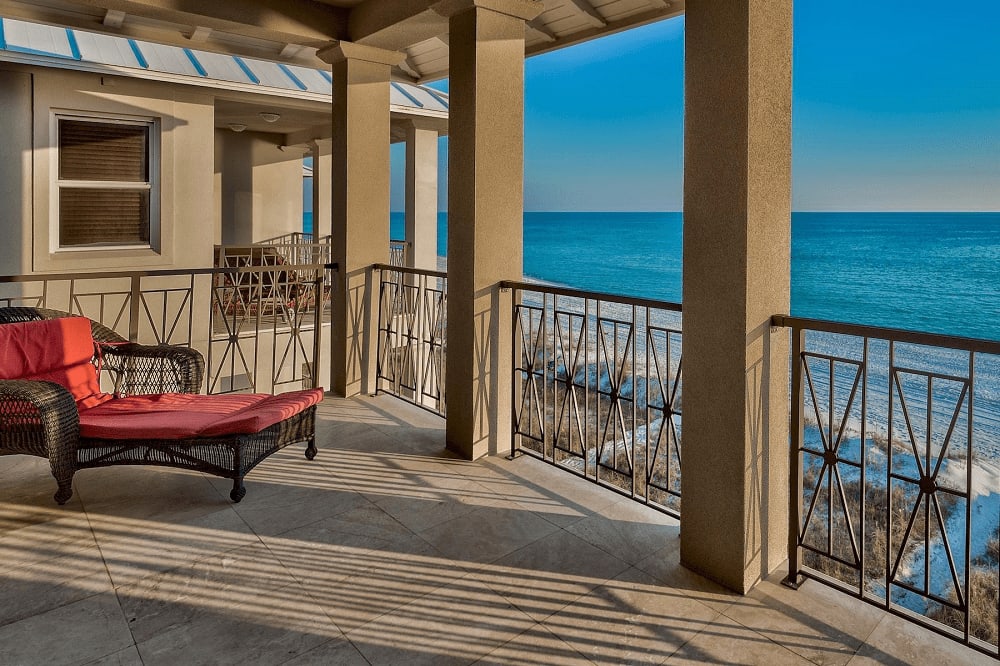 Photo courtesy of Live Love 30A | Destin team, brokered by The Premier Property Group

Once your offer is accepted, there are still a few essential steps before you pack up and prepare for move-in day. Your Blue Mountain real estate agent will help you schedule a home inspection and order a title search. These are important steps in the home-buying process and will help ensure everything is in order before closing the property. The inspection is vital to ensure there are no unforeseen repair concerns you'll need to address later. In the meantime, you should also begin getting insurance for your new home.

Closing day is when the sale is finalized, and you officially become the new owner. This is an exciting day, but it's also essential to be prepared for any last-minute changes that could occur. At closing, you will review your Alta statement to ensure everything is as it should be, sign the paperwork, and wire your down payment and closing costs. Once everything is finalized, you will receive the keys to your new Blue Mountain Beach home! Your trusted agent will be with you every step of the way and can help answer any questions you may have.
Prepare to move
Now that everything is finalized, it's time to start preparing for your move! This can be an exciting but also stressful time. Be sure to start organizing select belongings and ordering new household items early to make the moving day seamless. It's also a good idea to notify utility companies and your insurance provider to ensure timely service and coverage.
Hire a team of professionals to help you settle in
To help you settle into your new piece of Blue Mountain real estate, you'll want to hire a team to support you. Your team may include moving professionals, a cleaning service, an interior designer, a landscaper, and a property management company.
Move-in day
Move-in day is exciting but also hectic. There's a lot to do, and it can be overwhelming. Professional moving services can help you transport and place your chosen belongings for this home into the correct places — ensuring that you never have to lift a finger. Moving services are especially essential if you will be away at your primary residence but would still like to get everything settled.

Working with a team of professionals to help you settle in will make the process much easier. They can take care of things like unpacking your boxes, hanging pictures, and setting up your furniture. They can also help you with any last-minute tasks that need to be completed.
Make it feel like home
Once you're all moved in, it's time to start making your Blue Mountain Beach home feel like your very own. Transform your new home into the perfect space for you and your family in any way that feels right to you. If you want to update the look of your home, an interior designer can assist you with furniture, decor selections, and more. The housekeeper can help you keep your home clean and organized while you're away, in preparation for your arrival at your beach home, while the landscaper can help you maintain or update the design of the yard and gardens.
Hoping to move to Blue Mountain Beach?
The Blue Mountain Beach area is a great place to call home, with no shortage of adventure spots and stunning scenery. There are plenty of things to do in the area, including hiking, biking, and spending time on the beach. You can also find some great restaurants and shops. Make sure to explore all the area has to offer and make your new home feel like your own.
Use these tips to help you navigate the process of finding and buying a Blue Mountain Beach home. With a little bit of preparation, you will be well on your way to making this your new piece of paradise. When you're ready, reach out to one of the experienced agents on the
Live Love 30A | Destin
team, brokered by Premier Property Group. This leading team ensures you, as a buyer, that you will find the perfect home and have a stress-free, smooth buying experience.
*Header photo courtesy of Live Love 30A | Destin team, brokered by The Premier Property Group