Welcome to Santa Rosa Beach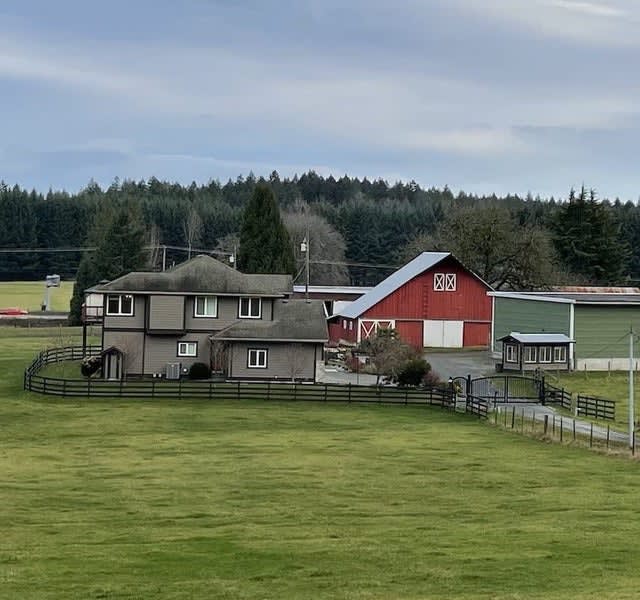 Santa Rosa Beach is the oldest and largest beach neighborhood in South Walton. There are many places to shop, eat or just relax. Travel + Leisure named it as a top favorite town in America. Settled in 1910, this costal community features historic sites such as Point Washington where the Wesley Mansion is.


Santa Rosa Beach is also great for foodies with everything from Gulf seafood to Mexican fare. A special eatery is Shunks Gully with its Oysters on a Log. For the beer lovers, Santa Rosa has Grayton Beer Company and Idyll Hounds Brewing Company, both craft breweries.


Discover Santa Rosa Beach Real Estate
Santa Rosa Beach has some of the most coveted 30A real estate including luxury Gulf-front homes, spacious and modern condos, rustic-chic beach houses, plots of land with plenty of potential and more. Whether you're looking for an established estate or a new construction property, you'll find it here.

The Santa Rosa Beach area stretches from Choctawhatchee Bay on its northern border to the Gulf of Mexico in the south, so there are many waterfront homes on the market. Most Gulf-front homes and bay-facing homes have large decks, porches or balconies to take advantage of the spectacular views. Some also have their own boat docks and decks.

Santa Rosa Beach homes for sale that aren't on the beach may not have direct access to the sand and water, but you're never far from the ocean when you live in this seaside community. You can find beautiful single-family homes on quiet wooded lots, as well as condos and townhomes just a short walk from the bay and beach access points.

Typical features of Santa Rosa Beach real estate include large windows to let air and natural light in, open-plan living areas for relaxing or entertaining, elegant suites with ensuite bathrooms, and outdoor spaces where you can soak up the Emerald Coast sunshine and sea breezes.

Luxury homes in Santa Rosa Beach are designed to impress with high-end finishes, state-of-the-art appliances and technology, and features for comfort and convenience. Some features you might find in Santa Rosa luxury homes may include swimming pools, spas, outdoor kitchens, fireplaces, games rooms, and guest cottages.


About Santa Rosa Beach, FL
Santa Rosa Beach is located on Florida's Emerald Coast. It is bordered by the Gulf of Mexico to the south, Choctawhatchee Bay to the north, Miramar Beach on the west and Seaside on the east. Its ideal location makes it easy to explore other coastal towns along the 30A stretch of beaches including Blue Mountain Beach, Seacrest, and Rosemary Beach.

This area has a long history that dates back to the 1800s. During that time, steamboats would land along Choctawhatchee Bay, and the Hogtown Bayou (the present-day location of Santa Rosa Beach) was a thriving town. Although it had a brief period of decline during the 1900s, the town bounced back and is now a highly sought after beach destination.


What to do in Santa Rosa Beach, FL
Your lifestyle in Santa Rosa Beach can be as active or relaxed as you like it. There are plenty of outdoor activities on offer including hiking, cycling, boating, fishing, and paddle boarding. You can also spend your time perusing art galleries, dining on fresh seafood and different cuisines, and relaxing on the beach.

Santa Rosa Beach is home to three different state parks and a state forest, so there are endless opportunities to explore trails and view wildlife. These include Deer Lake State Park, Eden Gardens State Park, Grayton Beach State Park, and Point Washington State Forest.

Another way to enjoy the great outdoors and the beautiful Florida weather is at the Santa Rosa Golf & Beach Club. Golfers can tee off on the 18-hole championship course and practice on the driving range. Afterwards you can head to the private pool or go directly to the white sand beach.

If you want a glimpse into what life was like in Santa Rosa Beach in the past, visit the historic Wesley House at Eden Gardens State Park. This grand mansion was built in 1887 next to a successful lumber mill. It features colonial architecture and Victorian furnishings.

Santa Rosa is also renowned for its excellent restaurants. Seafood is the focus at Shunk Gulley Oyster Bar and Stinky's Fish Camp, both of which are just steps from the beach. Other popular dining spots include Vue on 30A at the Santa Rosa Golf & Beach Club and the Grayton Beer Company Taproom.