When thinking about buying a new home, many real estate seekers consider all of the wonderful neighborhoods spread throughout the city. While each 30A neighborhood offers unique benefits,
Rosemary Beach
real estate is often at the top of everyone's list. This luxurious and charming community is situated on the Gulf Coast and is perfect for those looking for a little bit of everything.

Rosemary Beach is a true coastal oasis, with waterfront homes, walkable sidewalks and cobblestone streets, unique shops and diners, green spaces, and gorgeous sandy shores. The upscale real estate offerings here tend to go quickly, as the community has only about 400 properties. From vacation homes and second homes to year-round residences, the area is highly sought-after for those seeking a tranquil paradise by the waves where every day feels like a vacation.

One of the biggest reasons to buy a home in Rosemary Beach is because it offers residents a sense of community that is hard to find elsewhere. From the moment you move in, you'll be greeted by your neighbors and feel at home. The friendly atmosphere makes it easy to make friends and get involved in the community. Events are always on the roster throughout the town, so there is no shortage of fun and excitement.
Another great perk of life in Rosemary Beach is that it's close to some of the loveliest parks in Florida, like
Eden Gardens State Park
, just about 10 miles away. Furthermore, if you are looking for a peaceful day near the ocean or want to enjoy watersports, you'll have no trouble finding a beach that meets your needs. There are also plenty of restaurants and shops within walking distance, so you can quickly get what you need without driving anywhere.

Rosemary Beach should be at the top of your list if you're looking for a stunning place to call home. With its beautiful beaches, charming atmosphere, and sense of community, it's hard to beat this wonderful town. Read on for what makes Rosemary Beach so special.
Get to know Rosemary Beach
Before you start your home search, it's important to get to know the town of Rosemary Beach. Spend some time exploring the different neighborhoods to find out which one is the right fit. Consider proximity to the beach, amenities, and schools in each area. Once you've narrowed down your search, you can start looking at specific properties.
Make a wishlist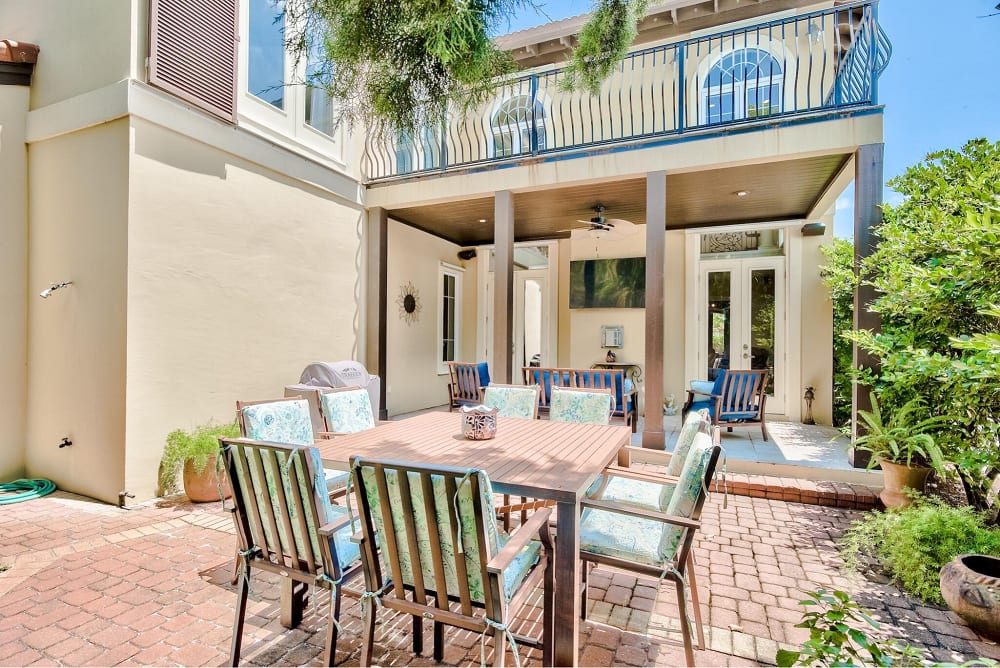 Begin your search for Rosemary Beach homes by making a list of your must-haves and nice-to-haves. This will help you narrow down your search and find properties that are a good fit for you.

Some features and characteristics of the home you may want to consider include:


Proximity to the beach
Size of the property
Number of bedrooms and bathrooms
Outdoor space and landscaping elements
Indoor amenities like a fireplace or chef's kitchen
Pools and hot tubs
Porches or decks for entertaining guests
Coastal views out the windows
Sunroom and balcony
Upgraded kitchens and bathrooms with modern appliances
Extra rooms for workout space, game room, or home theater
Unique architectural features, floor-to-ceiling windows, chimneys, staircases
Once you have your list, you can start looking at specific properties to find those that most closely fit your criteria.
Get your finances ready
Once you've found a property you're interested in, it's time to start thinking about financing. If you're not paying cash outright for the home, you'll need to secure a mortgage.

The first step is to get pre-qualified for a loan. This will give you an idea of how much money you can borrow and what interest rate you'll be paying. It's important to compare rates from different lenders to make sure you're getting the best deal possible.

You'll also need to consider other associated costs, like homeowners insurance, property taxes, and HOA fees. Make sure you have a realistic idea of all the expenses involved in owning a home before making an offer.
Find the right real estate agent
When you're ready to start looking at properties, finding a qualified and experienced real estate agent is important. They will be able to help you find homes to tour that match your wishlist, as well as handle the paperwork and negotiations when you submit an offer.
If you're looking for a leading agent in Rosemary Beach, reach out to
Elizabeth Boswell
. Elizabeth and her team of highly qualified agents are ready to help you find your next property on the Emerald Coast. With millions of dollars of real estate experience backing them, this is the team you want on your side.
Make an offer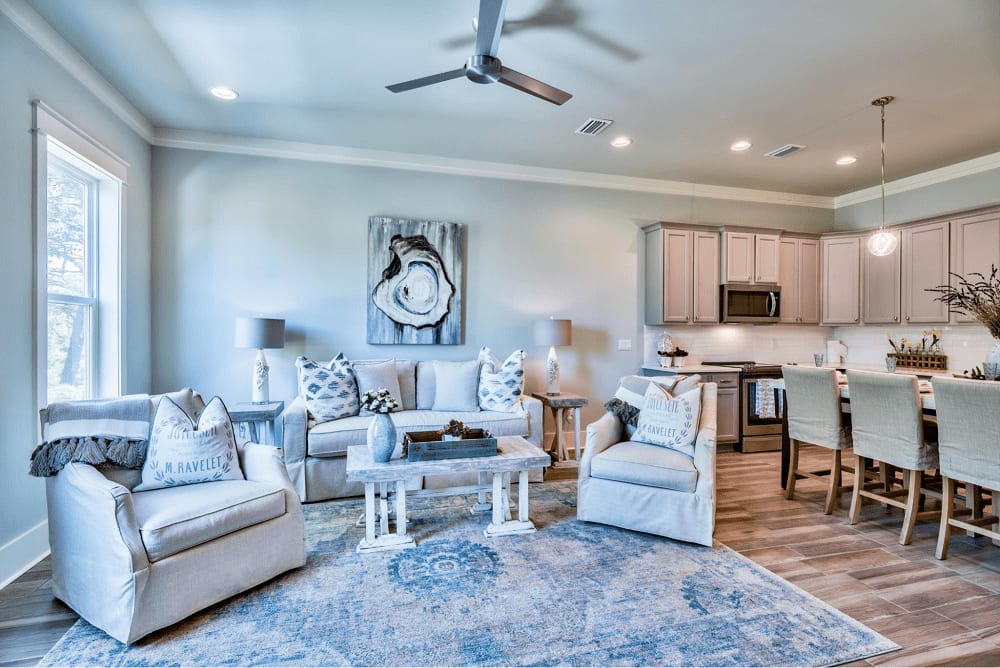 Once you've found the perfect property and have your finances in order, it's time to make an offer. Your real estate agent will help you determine a fair price based on current market conditions. If your offer is accepted, congrats! You're one step closer to owning your dream home on the Emerald Coast.
Preparing for closing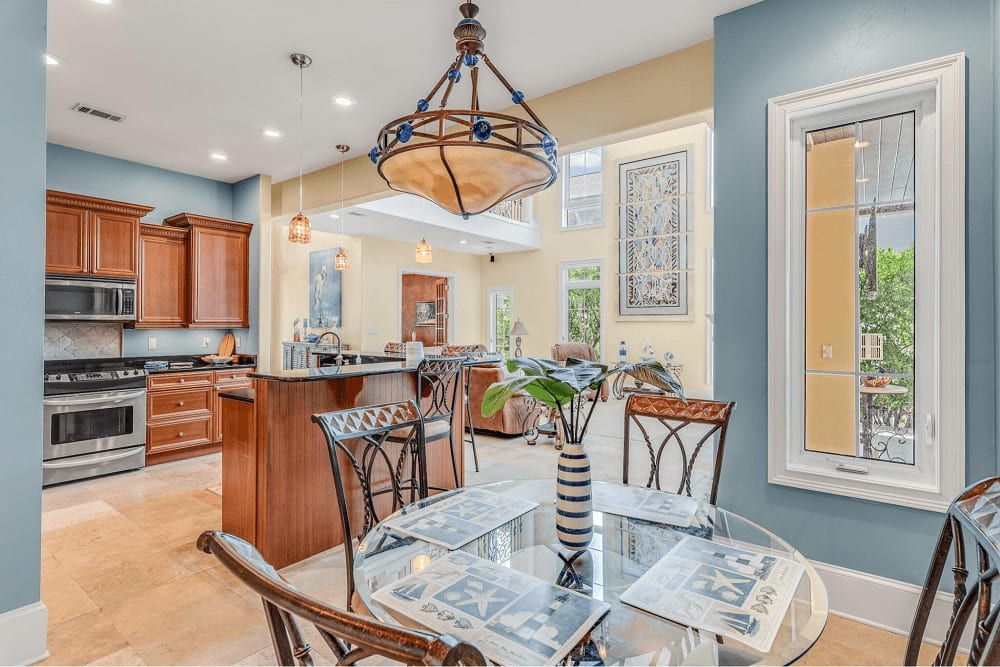 The final step in the home-buying process is closing. This is when the sale of the property is finalized, and you officially become the owner.

Before closing, there are a few things you'll need to do:


Schedule a home inspection
Get a homeowner's insurance policy
Finalize your mortgage
Once everything is in order, you'll sign the final paperwork and officially become a homeowner.
Enjoy your new home!
Now that you've completed the home-buying process, it's time to enjoy your new Rosemary Beach home on the stunning Emerald Coast. Whether you're using your property as a vacation rental or a full-time residence, we hope you enjoy everything this beautiful town offers.
If you're considering buying a home in Rosemary Beach, now is the time to act. Make a wishlist of your must-haves and start looking at properties today. Get pre-qualified for a loan and make sure you have all your finances in order.
Elizabeth Boswell
is here to help you every step of the way.
If you're seeking guidance you can count on, look no further than the experienced agents on the
Live Love 30A | Destin team
, brokered by The Premier Property Group. Reach out today to get started on your real estate journey.

*Header photo courtesy of Live Love 30A | Destin team, brokered by The Premier Property Group