Seaside, Fla. — prototype of New Urbanism, site of The Truman Show, and the
best beach on Earth for families
. If you've owned a house in Seaside, you know how special life is there. And if you're moving on from Seaside, you deserve full value for your property and the lifestyle it makes possible.

Do you love the beach? What about underdog stories? Seaside is the little beach town that could, a design experiment that was doubted by rival city planners but flourished, catalyzing the boom of beach towns along 30A.

When selling a house in Seaside, you must understand what you're selling and how to go about selling it. The experts at Live Love 30A have put together these guidelines on how to sell your house in Seaside. Read on for our very best advice.
1. Fully understand what you're selling
Buyers have much more than square footage in mind when they circle over homes available in Seaside. Know where you stand in the market and especially what lifestyle your house supports.
What makes Seaside unique?
Famed for its urban design and architecture, Seaside is a living artifact, arguably the highest-profile project of the
New Urbanism Movement
. Amazingly, the entire town of Seaside is within 800 meters of the post office at the edge of the town square. By ordinance, all new construction in Seaside must be unique. The town is a riposte to the cliche "something for everyone." Instead, there's everything for someone. Seaside is a magnet for highly regarded architects, toddlers who appreciate pastels, and anyone who enjoys its relaxed and sophisticated vibe.
What makes your house unique?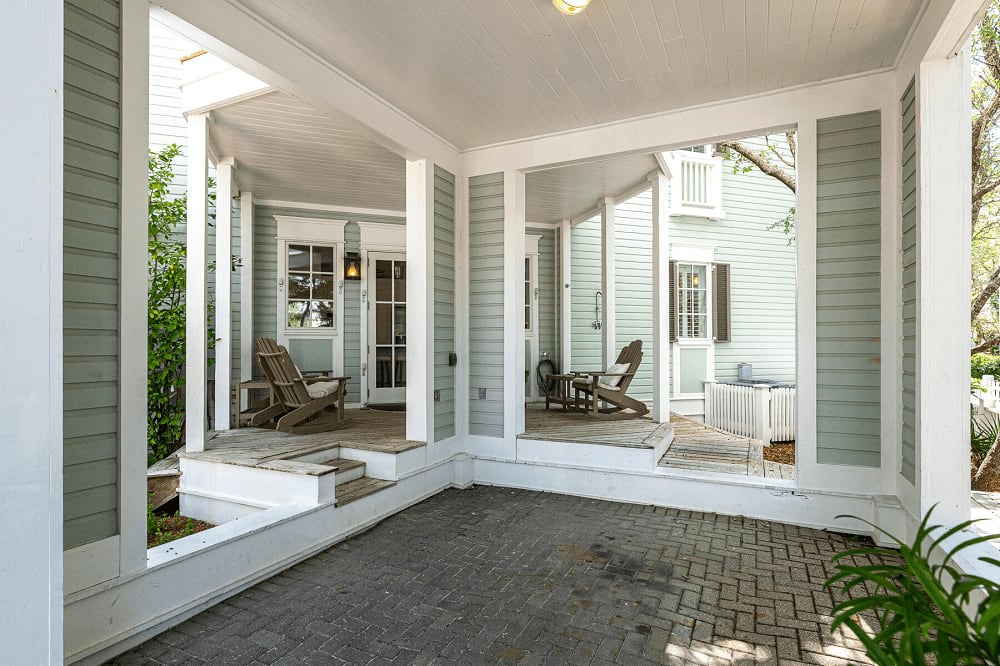 Photo courtesy of Elizabeth Boswell

The town is most famous for its pastel cottages, which line the brick streets that radiate inland from the beach. Most of the cottages have either an outdoor or screened-in front porch. Even buyers new to Seaside could identify the cottages by their signature white picket fences. Each cottage has a white sign in front — not for sale, but a cute name the occupying family brainstormed for their house. If you are selling one of these cottages, you are in the money and can expect buyers to pay a premium.
What competing homes are on the market?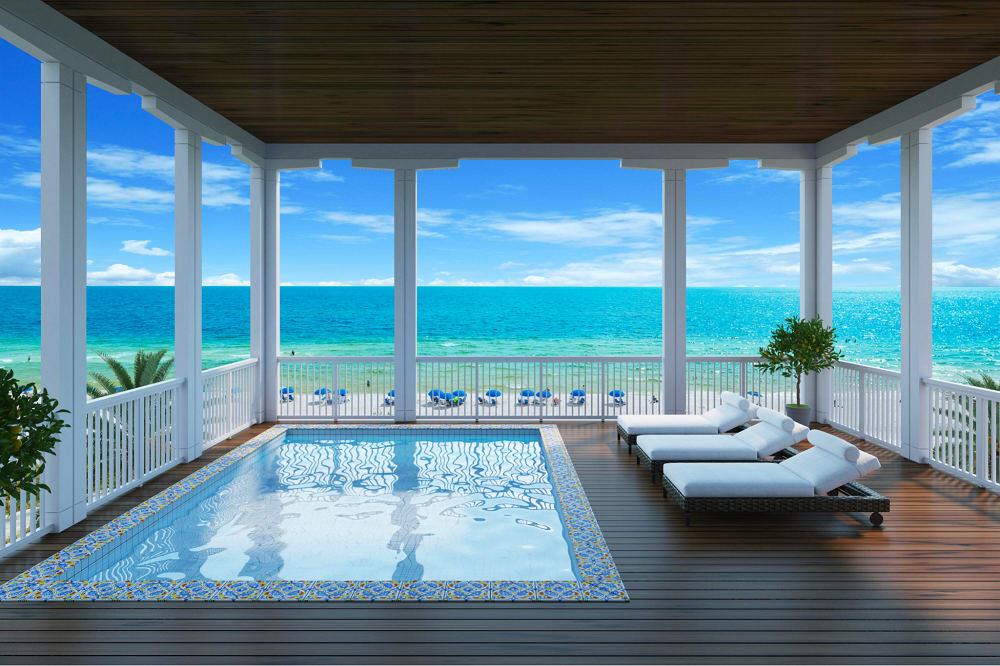 Photo courtesy of Elizabeth Boswell
Besides the cottages, Seaside contains ultra-modern waterfront homes and European-style estates with decks and balconies. In total, there are about 300 residences in Seaside. Inventory is limited, and because people love Seaside, there is low turnover — in the 2010s, the
total number of sales in Seaside
exceeded 20 only twice, in 2013 and 2018. Only a dozen or so properties might be listed at any given time. At the time of this writing, our data showed eight luxury homes on the market ranging from about $2 million to over $10 million.
As a result, buyers who can't make it work in Seaside proper, where the
median sales price
is comfortably above $1 million, are financing new construction further inland or moving to
nearby communities
like Watercolor and Grayton Beach (to the west) or Seagrove Beach (to the east). Compared to Seaside homes, which date back to the 1980s, new construction has structural and cosmetic advantages at the cost of location.
What luxury lifestyle are your prospects buying into?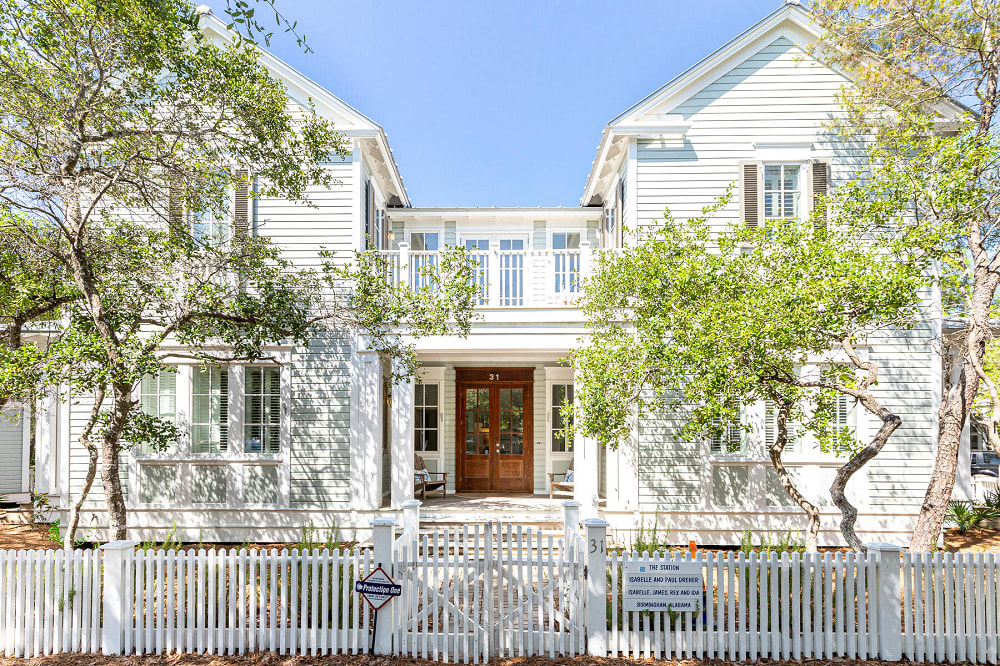 Photo courtesy of Elizabeth Boswell

As a homeowner, you don't want prospective buyers building new houses, moving into condos, or compromising on location. You need to sell your buyers on the Seaside lifestyle.

Thankfully, it's an easy sell. For starters, Seaside is not a typical beach town. The beach might be the main draw for some, but the vast majority of houses aren't directly on the beach. The appeal of Seaside is the low-key lifestyle and the luxury it signifies.
In Seaside, high and low culture spark like two pieces of flint.
Your agent
will tell buyers they might start their day perusing luxury boutiques in the beachside shopping district. Next to the shopping is a row of food trucks sizzling delicious seafood and savory dinner fare. Across 30A is Central Square, a semicircle of restaurants and shops that subtly recalls ancient Greek agoras. Beyond Central Square, brick roads radiate inland into residential areas peppered with walking trails and smallish trees native to the area.

Except for the Seaside Farmers Market, there are relatively few scheduled community events. The city itself is an ongoing event. Its design optimizes pedestrian flow, which is another way of saying you can walk anywhere without much crowding. The food trucks, fine dining, cafes, art galleries, and bookshop are so well spaced, you (= your buyer) might feel like Truman sometimes, wondering at the clockwork nature of your surroundings.
2. Know how to execute the sale
Ideally, you will work with the best local realtor to strategize, optimize, and complete your sale. They will help you with two main processes: logistics (knowing the market, readying your home for sale, and timing your listing) and marketing (spreading the word, setting the asking price, and attracting qualified buyers).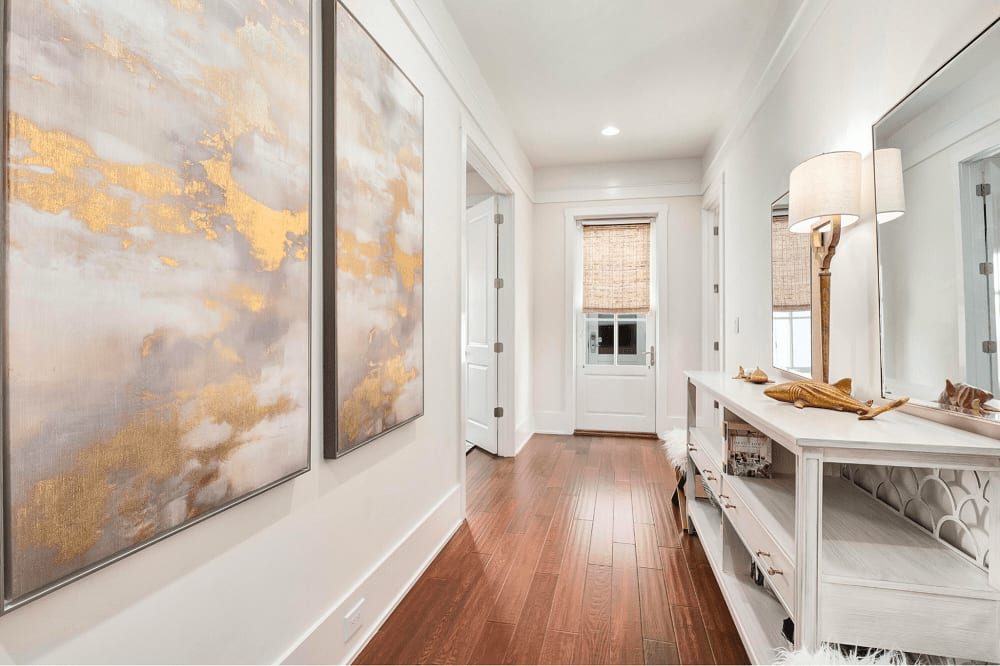 Photo courtesy of Elizabeth Boswell

Behind the scenes, the best agents (like those at Live Love 30A) know what buyers are looking for in Seaside. Once buyers decide to live in Seaside, their process goes something like this:


Identify an existing home to purchase
Place an offer
Negotiate and sign a deal
Close in less than a month
Move in and enjoy the dream home
Logistics of home sales in Seaside
In the beginning, you are alone, and finding a
qualified agent
is vital. Look for a Seaside real estate agent with expert knowledge of the local market and a keen understanding of how to price your property. The right agent will understand the nuances of choosing an appropriate price and guide you through the logistics of selling your home.
Going into your selling process, you and your agent should assess the current market.
Historically
, the demand for larger, more expensive residential homes (in Seaside) fluctuates more than the market for smaller, less costly homes. So, for instance, if you're selling a home with more than four bedrooms, your error bars will be greater. That makes it essential to work with a local realtor to price your home correctly. During the sale, they can assure your buyers with facts like how the Seaside luxury market withstood the housing bubble and the Great Recession.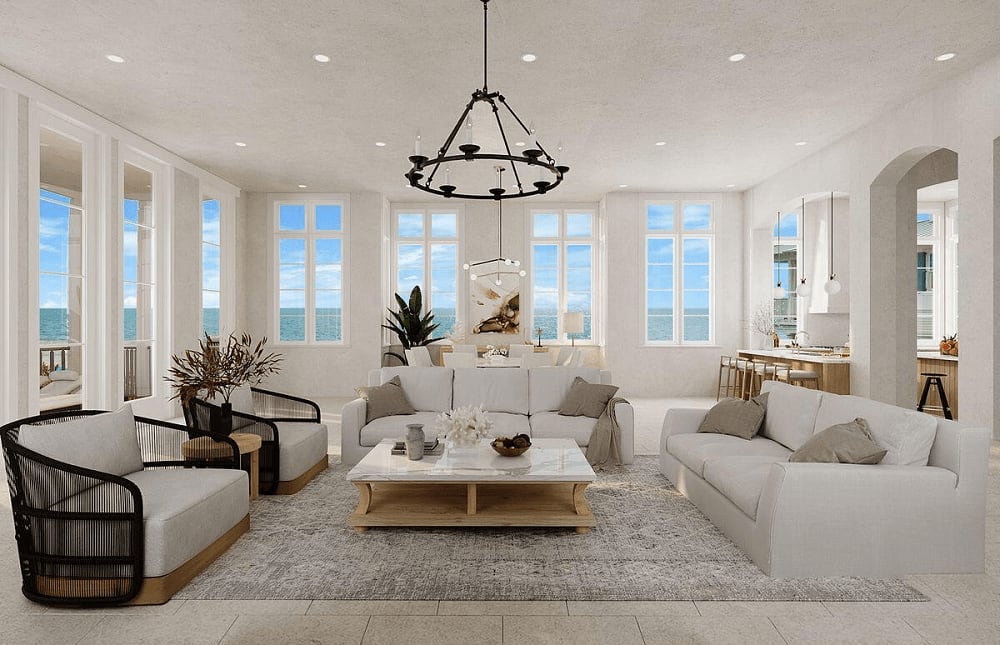 Photo courtesy of Elizabeth Boswell
Your next step is to ready your house for sale, which means staging. You can read our expert advice on staging
here
. At minimum, spruce up your front porch, make minor repairs, and scour your interior (if you have a housekeeper, ask them to pay close attention to the bathrooms and entryway). In Seaside, people expect spacious living areas, gourmet kitchens, and modern bathrooms. If you own an older home in Seaside, consider significant renovations in those areas if the price is right.

Finally, your agent can help with the timing of your listing. Speak to your agent about your selling timeline. Are you motivated to sell quickly, or do you have the freedom to look ahead and strategize the best time of year to sell? Seaside cottages and estates go like hotcakes once they hit the market, so in theory, you could sell one for a great price any time. But if you're selling a vacation home, your agent may recommend listing in early spring, just before vacation season.
Marketing homes for sale in Seaside
Now that your home is in order, your agent can begin to assemble the marketing tools for the property.

As we mentioned, there are only around 300 homes in Seaside, so when one hits the market, it's news. Because some of your buyers are out of town, online marketing is crucial. Your agent can cast a wide net for qualified buyers, recommending measures like:


Professional photography
Virtual tours
Exclusive open houses (designed for fellow agents or select buyers)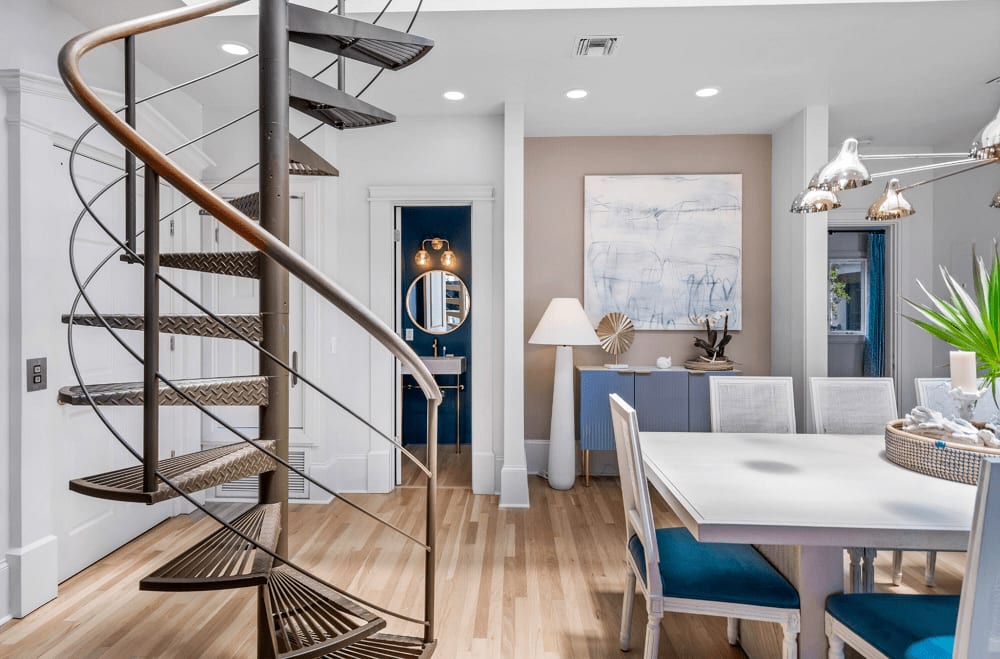 Photo courtesy of Elizabeth Boswell
The best agents can
anticipate different buyers' priorities
in Seaside and 30A. You want an agent who is well-versed in selling Seaside as a lifestyle choice. Remember how every home in Seaside must be unique, by law? If your home has eccentric features (a spiral staircase, fireplace, or wine room), chances are it's the only Seaside home on the market with those features.
Attract bids
In a seller's market like Seaside, multiple bids are the norm, and your agent will discuss each one with you. Listen to your agent's advice — she is familiar with offers, contingencies, contracts, and all the nuances of the offer process, so she can help you winnow weak offers and answer the strongest ones.
Close the deal
Closing is where a savvy real estate agent is worth their weight in gold. They will complete complicated paperwork and expedite any conditionals (like minor repairs or negotiations related to the home inspection), so you don't encounter any hiccups with the closing. Once the papers are signed, the deal is complete. All that's left is to pop the champagne and celebrate.
Partner with Live Love 30A today

*Header photo courtesy of Elizabeth Boswell