The definition of a luxury property varies based on who you ask. Still, one thing's for sure: a luxury property has no shortage of elegance and amenities, with unique architectural styles, a fantastic location, spacious rooms, and gorgeous scenery out of the windows. However, it's essential to compile a list of your must-haves (or non-negotiables) when determining which features to focus on during your home search. Read on for a list of 10 features you might want to pay attention to when seeking your new luxury property.
1. Private outdoor spaces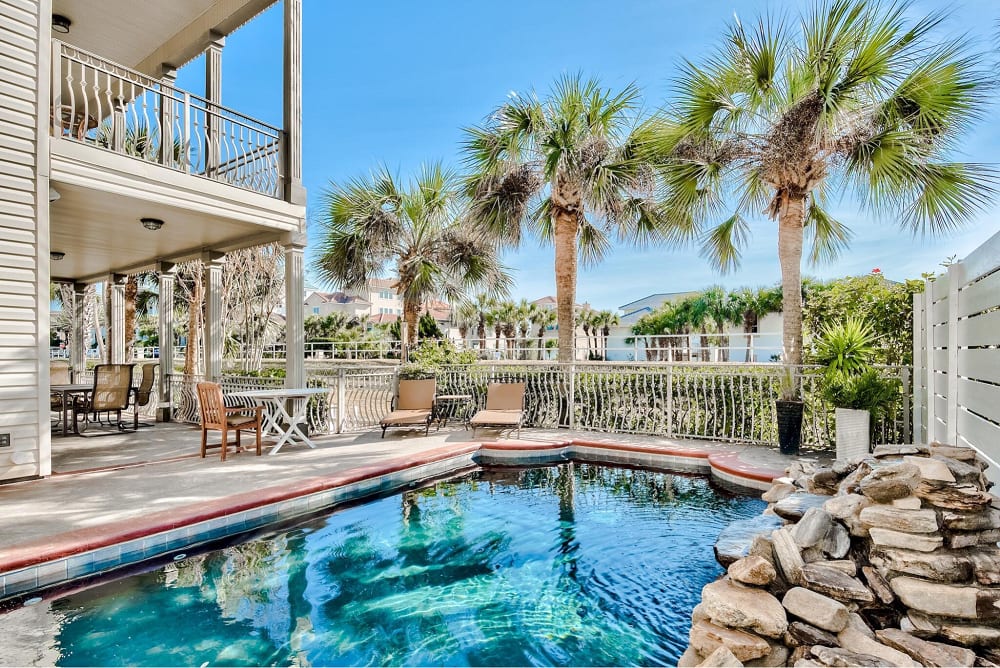 Outdoor spaces are a great place to spend time with family, entertain guests, or simply enjoy a warm afternoon or a cool evening breeze off the water. For a perfect beachside oasis, look for a home with outdoor amenities like covered patios or cabanas, outdoor pools with built-in sitting areas, outdoor grills, and more amidst a gorgeous backdrop. Think about where you might set up an entertainment system or hot tub. If your outdoor space doesn't already have a fireplace, perhaps add an outdoor fire pit or install a gas fire table that doubles as a place to hold drinks or plates. Whatever you choose, you'll need enough space to make it all possible.
2. Massive master bedrooms
Your bedroom should be an escape from reality—a place where you can relax and unwind at the end of the day. In a luxury home, master bedrooms are typically spacious and usually feature walk-in closets with enough space to hold a floor-to-ceiling mirror and comfortable chairs. The bathroom should offer a spa-like atmosphere with amenities like a large tub, a walk-in shower, a rainhead, a steam shower, or towel racks. If you plan to host people in your home, the master bedroom will be the place where you go to pamper yourself in solitude. This space is incredibly important.
3. Designated fitness rooms
If you're health conscious and want to work out in the comfort of your home, you may find a luxury property with an open space you can turn into a dedicated fitness area. That way, you can set up your most-used equipment, plug in a stereo system to play your favorite tunes, and work out whenever your heart desires without worrying about gym hours and memberships.
4. Location
This tip goes beyond the home itself, but it's still an important factor to consider. All real estate hinges on location, and for your home to truly be considered a luxury property, it must offer you close proximity to a desirable area. For many people who buy Blue Mountain Beach, Rosemary Beach, or Seaside homes along the 30A, this location is where their favorite coastline lies. You want to have easy access to your favorite beach, shopping, dining, and entertainment.
5. Storage space
You can use your garage as your primary storage space, but then, where will you park your car? Make sure you have enough space to hold all your personal items without renting out a separate off-site storage unit. It's a great idea to seek a home with a separate garage to store seasonal decor or larger outdoor tools. A spacious garage is also the perfect place to store recreation equipment fit for the Florida lifestyle, such as paddle boards, coolers, umbrellas, and other essential beach gear.
6. Wine cellars
If you have a dedicated wine room in your home, you'll be able to house your entire collection at a proper temperature so you can retrieve a bottle anytime you are hosting guests. You can outfit this room with a comfortable lounge chair or exquisite artwork to create the perfect ambiance. Ensure that the room doesn't bring in too much direct sunlight, which may affect the wine.
7. Smart home technology
Convenience is a huge part of luxury, and the most upscale homes utilize modern technology to simplify, streamline, or automate many standard household functions. Perhaps you have whole house security to watch over your home whether you're in town or away. Many homes are also equipped with Lutron lighting systems, which are digitally controlled and create a gorgeous ambiance with elegant, dynamic lighting solutions. On the luxury housing scene, you will also find whole house audio systems, AC control, and much more to make convenience just a click away.
8. Spacious kitchens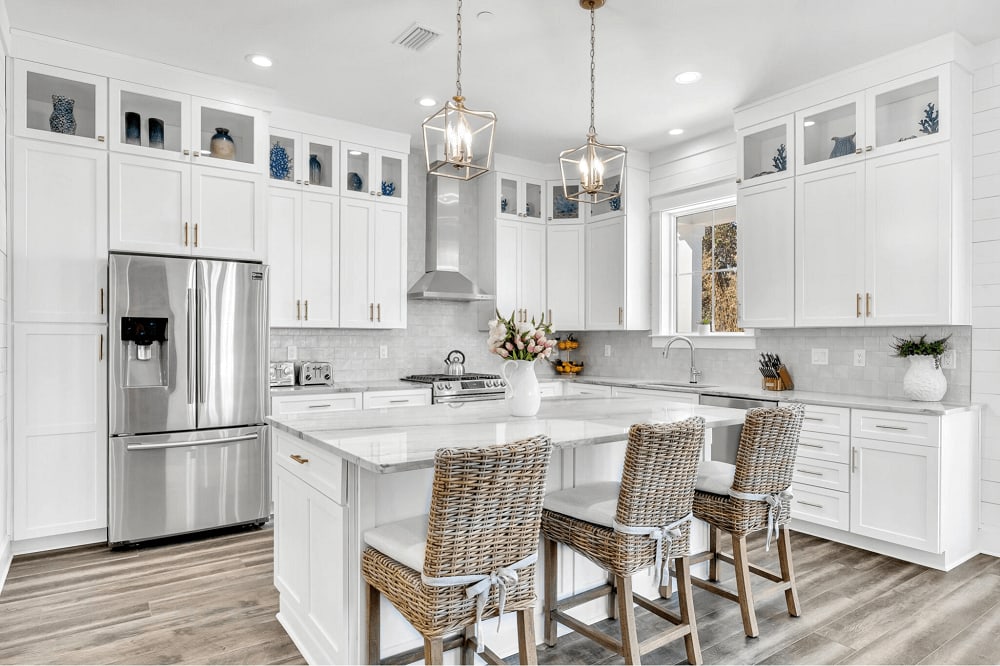 A spacious, open, updated kitchen is a standard feature in a luxury home. These kitchens should offer plenty of space for multiple people to work on preparing meals or serving guests at the same time, with modern features like islands, elegant lighting, and more. Look for kitchens that incorporate both function and style, and try to find a kitchen with plenty of natural lighting as well to create a true culinary oasis.
9. Interesting historical or architectural components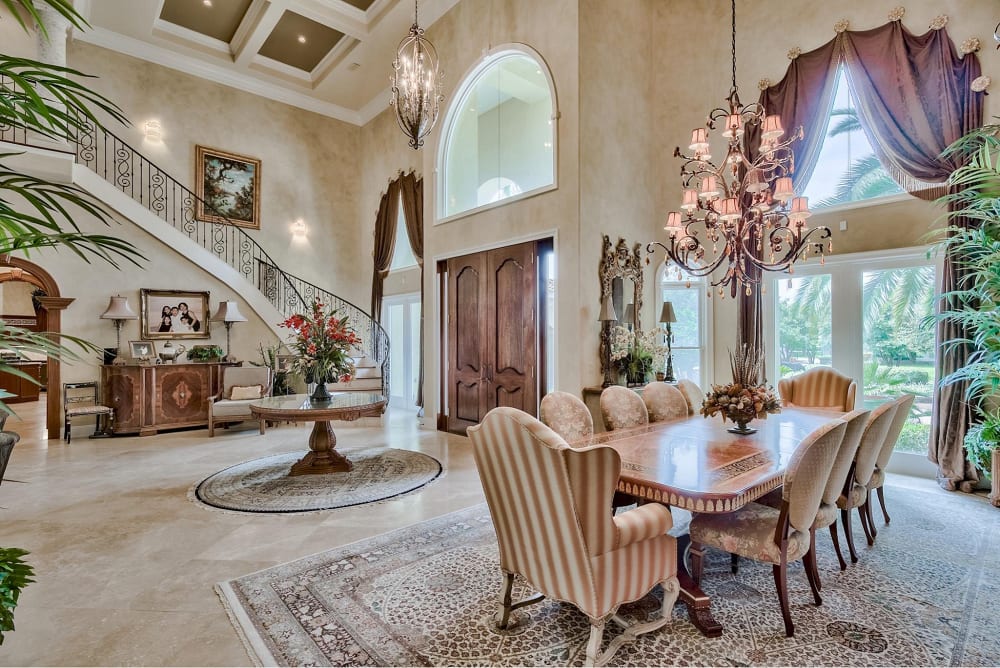 Many luxury homes have a story to tell. It could be that your home was constructed during an important chapter in Seaside's history, or maybe a local celebrity once lived in the space. Regardless of the home's history, all luxury homes should display high levels of craftsmanship and excellence in their designs. In some instances, this could be a nod back to a certain period of design or style of thinking.
10. Home theaters
Imagine having your own private movie theater where you can bring in whatever food you want and always choose what movie is playing. This is the kind of experience that a home theater seeks to replicate. Many luxury homes include large home theaters with projector-style screens and hookups for surround-sound equipment. Look for a home theater with enough space to bring in large comfortable chairs. And if you can find enough space to recline your chair or prop your feet up on a footrest, that's an added bonus.
When you're
shopping
for luxury Seaside real estate, reach out to the
Live Love 30A | Destin team
, brokered by The Premier Property Group, to help you in your search. They are ready to expertly guide you through the entire process of determining your non-negotiables and finding the luxurious home of your dreams.
*Header photo courtesy of Live Love 30A | Destin team, brokered by The Premier Property Group