Selling real estate is a thrilling prospect. From the gorgeous, polished photos you find in online listings to the vibrant atmosphere of an open house, selling Blue Mountain Beach property can be exhilarating. This exciting process is also complex, and it can raise questions about how exactly to proceed. While there are a few essential must-do steps every seller should employ, you can create and design a custom selling process that works for you and your property. Try these easy tips for a successful and lucrative selling process.
Find your ideal real estate agent
The
benefits of working
with a knowledgeable real estate agent are nearly endless. While the internet is bursting with online property platforms and glossy listings, the reality of selling a home is more difficult than these click-and-tour sites suggest. The process includes numerous, carefully planned steps, and a reputable agent can walk you through each one to ensure your home-selling journey is easy and enjoyable. The best way to create a home-selling experience that works for you is to connect with an agent who can expertly
represent
your Blue Mountain Beach real estate and your best interests.

Finding an agent is an excellent first step because speaking with a professional will help you clarify exactly what you want out of the home-selling experience. An agent has the expertise to strategize an ideal, savvy listing price designed to get you a lucrative and fast-moving deal. Agents are trained to listen and communicate efficiently and clearly so your path from listing to closing feels effortless and secure.
Speak with your agent candidly about what you expect to gain from your sale, how quickly you want to sell, and what your next steps are after the property closes. You can also ask questions and learn what you can do to increase your home's desirability. Your agent will guide you through
staging
your home and offer
tips
to attract and impress buyers.
Prepare, prepare, prepare
While real estate often cites the age-old expression location, location, location, it also adheres to the mantra prepare, prepare, prepare. You can streamline your entire selling experience by taking time in the beginning, well before you list your home, to plan when and how you will proceed. Each step in the selling process builds on the prior step, so work with your agent to get a big-picture view and plan. Consider your end goal and work backward to design an outline of tasks.

First, speak with your agent about the market forecast and when you would benefit most from listing your home. Next, consider what needs to be done to get your property in shape for its moment in the sun. Once you have an idea of your timeline, you can begin to prepare your place to become a buyer magnet.
Stage your home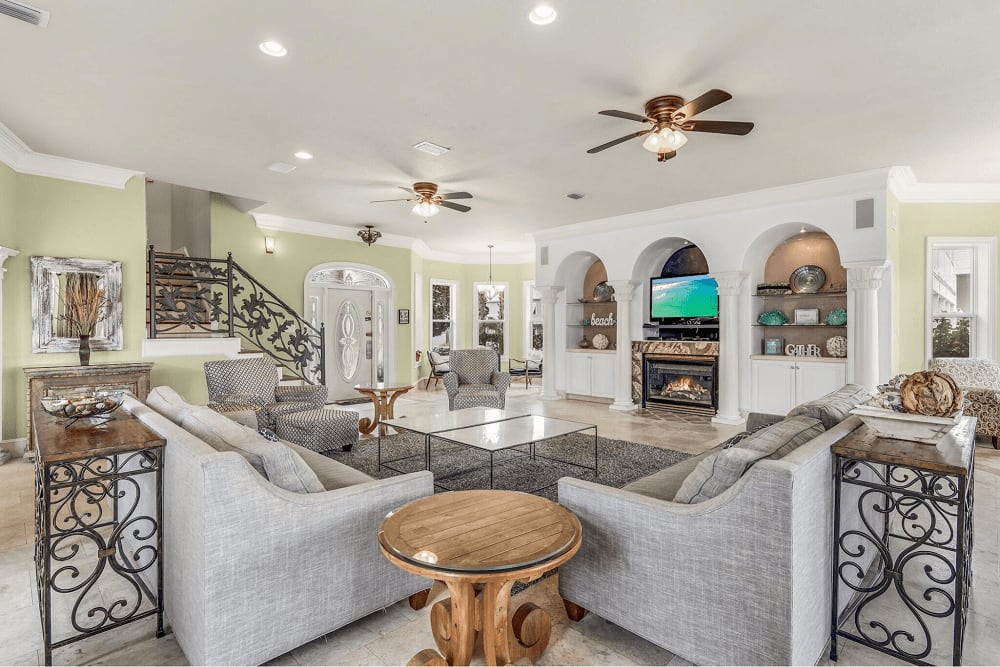 The staging process helps put you in control when it comes to selling your property. Staging, as its name implies, sets the stage for potential buyers. It is a system of cleaning, decluttering, and arranging each room to create a welcoming and neutral canvas on which the buyer can project their dreams and aspirations. Staging resets the house so rather than seeing your family's life imprinted on the space, the buyer can imagine their family's future.

Staging is an essential part of the selling process. There are several critical steps, but you can tailor the system to fit your needs, your particular property, and your strengths. If you have a flair for interior design, you may want to tackle staging your home. Otherwise, speak to your agent about hiring a professional staging company. Or perhaps you can team up with your agent to stage your home. Whichever route you choose, there are a few key elements to successful staging.
Deep cleaning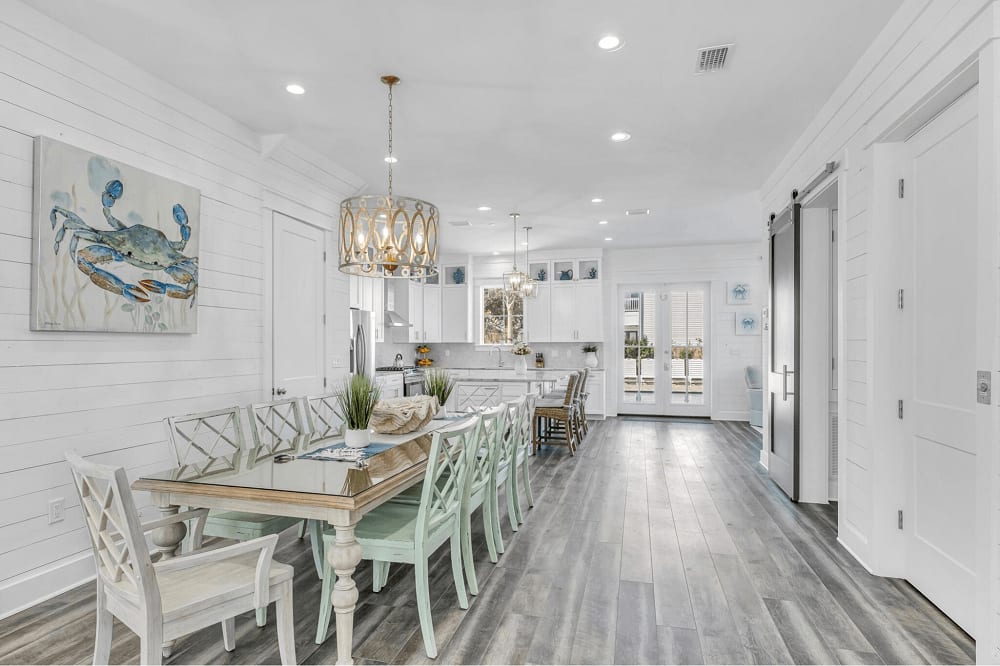 Cleaning is one of the most important steps to complete before listing your home. You want to create a fresh, clean space so buyers want to move right in. Cleaning top to bottom and back again not only sets you up for success, it also gives you an opportunity to weed out your house before packing everything. As you go through each room, be honest about what you can, should, and want to keep. This can be a sentimental experience, so give yourself the time and emotional space to enjoy revisiting your own things. Once you've cleaned out the items you want to donate or dispose of, roll up your sleeves and scrub the entire place — or hire a reputable cleaning service and make sure the house sparkles.
Decluttering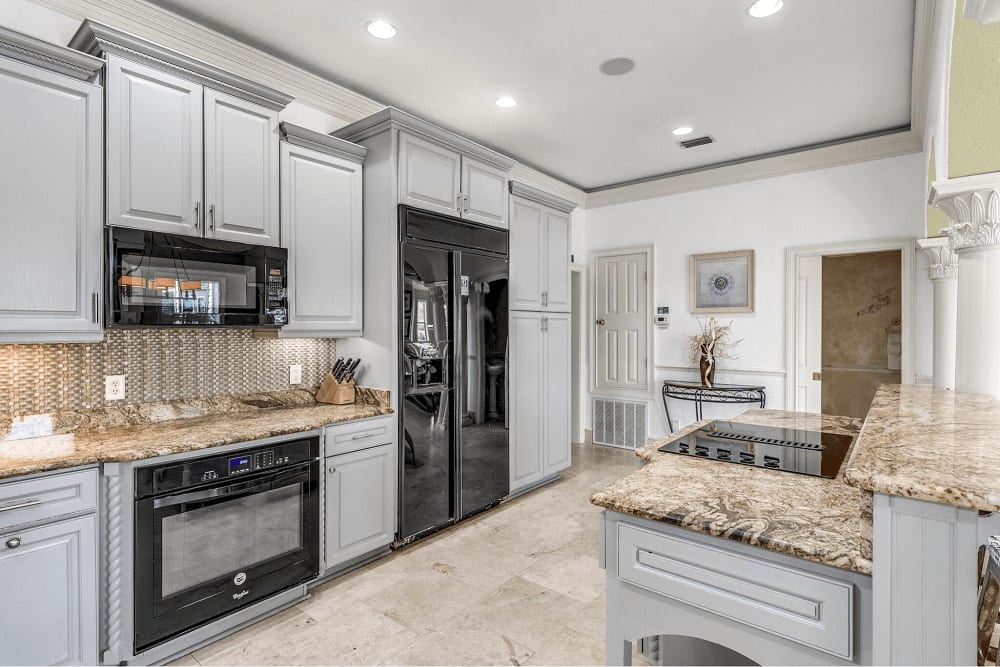 Now that the house is clean, it's time to declutter. You've already let go of items you no longer need or want — now you can streamline. Think of how an Airbnb or vacation home is organized. A few select kitchen utensils, a neat, small stack of towels, and perfectly arranged shelves usually define these spaces and the same should be true of your home. Go through every cabinet and closet and box up anything you don't need for the next few weeks or months. Attack the junk drawer, organize the bathroom vanities, and make sure every single surface and storage space is tidy, organized, and sparsely filled. You want to show off the available storage in your home and create a sense of order.
Depersonalizing
Depersonalizing can help you prepare emotionally for your move. This is especially helpful if you feel sentimental about your home or nervous about the move. Remove family photos from the dresser, your kid's artwork from the refrigerator, and toys from the family room. Keep the place as neutral as possible so potential buyers feel at home. The process can also offer much-needed distance from the past, creating a sense of excitement and eagerness so you can step confidently into your future.
Are you interested in selling your Emerald Coast or Blue Mountain Beach real estate? Contact luxury property specialist
Elizabeth Boswell
at
LiveLove 30A
, brokered by Premier Property Group, to list your home or to explore Blue Mountain Beach homes for sale.
*Header photo courtesy of Live Love 30A | Destin team, brokered by The Premier Property Group