The local and national real estate markets seem to be constantly changing and shifting. This is especially true after the unique events of the last few years. If you're considering buying or selling Rosemary Beach real estate in 2023, you may have questions about how the current state of the local market impacts your posture and approach. We've summarized below what you need to know about where the Rosemary Beach real estate market now stands and how it could change in 2023.
Where is the current market?
Home prices in Rosemary Beach are down slightly from where they were earlier in the year; however, they remain substantially higher than they were at any point over the last three years. Rosemary Beach homes for sale spend an average of three weeks on the market, and most sell for a price slightly below listing. With that said, if a home is under especially high demand, it may receive multiple offers or sell for an amount very close to the original asking price.
What factors impact the market?
The market is slowing down due to high interest rates and heavy inflation. When COVID hit in 2020, the Federal Reserve lowered the national interest rate. This motivated many prospective buyers to hit the market with hopes of buying a property and securing a lower monthly payment. average prices skyrocketed as demand increased, and many sellers were receiving multiple offers well above their initial asking price if they brought their home to market between 2020 and early 2022. Although demand has been slower in recent months, prices remain higher than they were before the pandemic.
What does the short-term future look like?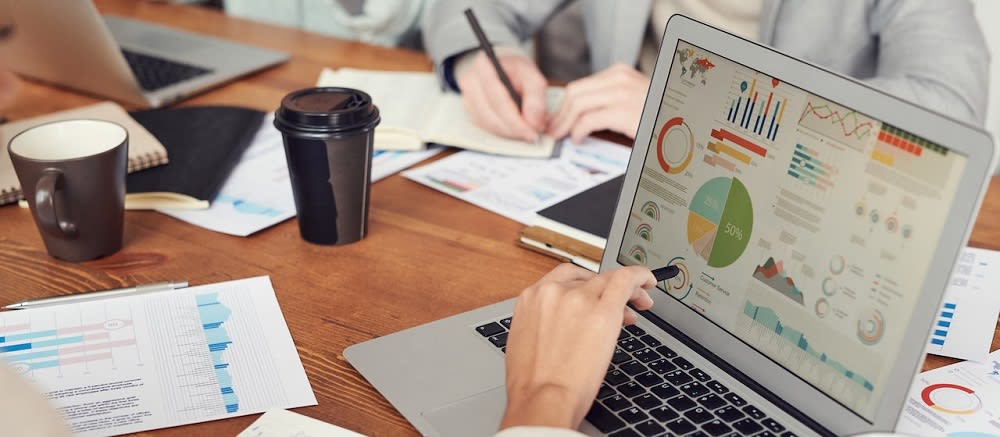 Photo courtesy of Pexels

Most experts think that a slight recession will happen in 2023. It's unlikely that interest rates will come down before inflation gets under control, although the Federal Reserve has expressed optimism that rates could be lower in the next year or two. The good news is that recent history suggests that rates will come down even after prolonged seasons of being higher than normal. The challenge is accurately predicting when this could happen for the Rosemary Beach real estate market.
Is the housing market in trouble?
Not necessarily. Most industry leaders are optimistic that any recession will be slight and temporary. Forecasters aren't concerned that the market will completely crash like it did in 2008. There are reasons to believe that the market is still quite healthy. A key statistic and indicator of this is the mortgage delinquency rate. Many experts believe that this number tells a greater story about where the market currently stands and where it's headed in the future. A higher mortgage delinquency rate would signify a greater concern about the future of the market, but the current rates are as low as they have been at any point over the past 25 years. This is very good news for everyone with a stake in the real estate industry.
Will there be long-term effects on my property value?
It's unlikely. Over the last 100 years, home prices have outpaced inflation
by nearly three percent
. In other words, homes are generally growing in value and not simply keeping up with inflation. This is especially noteworthy when you consider some of the financial challenges that the nation has faced during the past 100 years. Events such as the Great Depression of the 1930s and the housing market crash of 2008 didn't have a negative long-term effect on property values. The market continues to show an ability to rebound from temporary challenges and setbacks.
Does the market change between seasons?
The Rosemary Beach real estate market is at its peak during spring break and from Memorial Day to Labor Day. There are a number of reasons why buyer demand is higher at this point in time. For one, many people can use tax refunds to fund their down payments. Additionally, families with young children prefer to relocate after the school year ends and before the new one begins.

During a typical year, the market stays hot through the summer before slowing down in the fall. The market is slowest during the winter, and since average prices always correlate with demand, it shouldn't come as a surprise to see lower average prices in the winter than what you could expect during the summer.
Is this the year to buy or sell a home?
Despite the current set of challenges for both buyers and sellers, 2023 could be a great time to test the market. Buyers will benefit from sale prices that are slightly lower than they were only a few short months ago. Buying now provides the opportunity to lock in a rate and begin building equity while maintaining the flexibility to refinance a loan in the future if interest rates change.

Sellers can still capitalize on prices that are higher than they were a few years ago even if they aren't expected to rise far beyond where they currently are in the short-term future. Sellers will still be in a strong position to walk away with a solid profit when they sell their home.
Who can help me buy or sell a home?
You can count on the
Live Love 30A | Destin team
, brokered by The Premier Property Group, to help you
buy or sell Rosemary Beach real estate
. The real estate agents on this team have an in-depth understanding of this area's market and can therefore ensure their clients make the best possible decisions about how to approach their transactions. They have an outstanding track record of helping clients successfully navigate the entire process, from the initial contract to closing day. Reach out to this top-notch team today if you're ready to enter the market and aim for success.

*Header photo courtesy of Shutterstock