There are a number of factors to keep in mind as you prepare to purchase Blue Mountain Beach real estate. Some aspects of every home search are the same, while other features will depend on your specific needs and preferences. Summarized below is a checklist of the most important factors to consider in your search of Blue Mountain beach homes for sale.
The neighborhood
Every home search should include time spent
looking for a quality neighborhood
. You can't pick up a home and relocate it after you've moved in, so make sure you feel very comfortable about the area and the community where a home is located. Learn about any shared neighborhood amenities that could enhance your quality of life (and your home's value). Make sure the neighborhood isn't too far from key services such as grocery stores and hospitals. If you get an opportunity, talk with your potential neighbors about what it's like to live in the area because you can gain tremendous insights through those conversations. If you have children, work with your realtor to research the school district and schools they would likely attend.
The home's age
Newer isn't always better when it comes to purchasing a home. There are advantages and disadvantages to buying newer homes as well as older homes. Older homes often require more maintenance than newer homes, and some repairs may be more expensive because of outdated systems or materials. On the other hand, homes that are relatively new may not be built at the same quality or standards as older homes. The inspection report will tell you a great deal about the condition of the property regardless of its age. As long as the report doesn't raise any serious red flags, what matters most is your preference in regards to the home's age.
The size and layout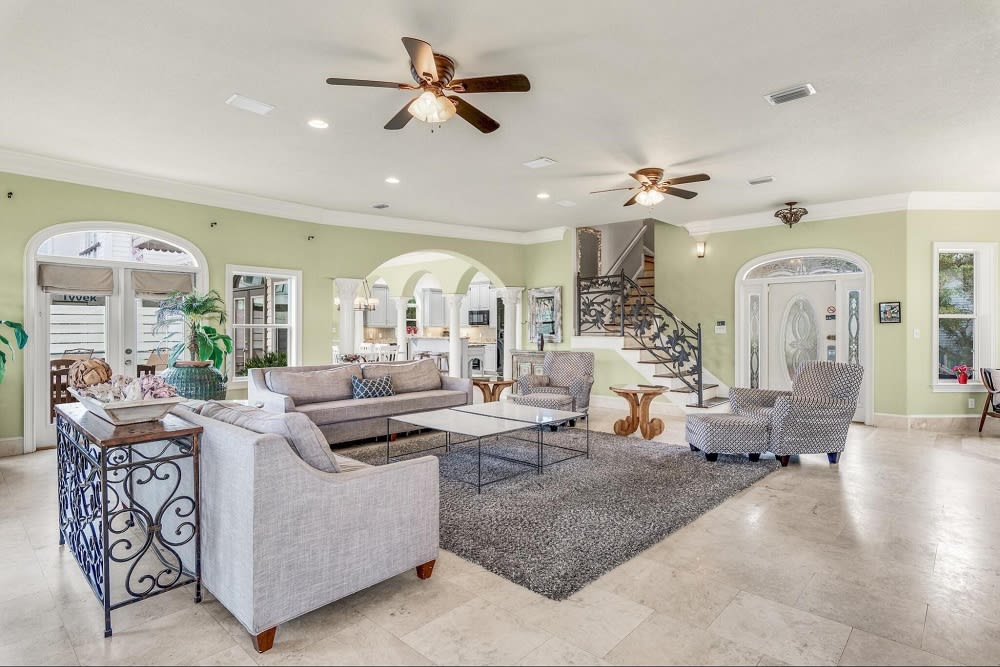 Photo courtesy of the Live Love 30A | Destin team, brokered by The Premier Property Group

What style of home do you prefer? Do you want to live in a condo that offers shared community amenities and minimal property upkeep? Or does the space and privacy offered by living in a single-family home better suit your needs? You'll have more opportunities to improve and customize an individual home since condos often must adhere to community regulations and rules.

Another important aspect is the location of the bedrooms. For example, some parents want their rooms to be on the same floor as their children's bedrooms. Or perhaps you intend to have older family members occasionally stay with you, but they would have trouble accessing an upstairs bedroom. Keep these things in mind if you're looking at a home with multiple floors.
The space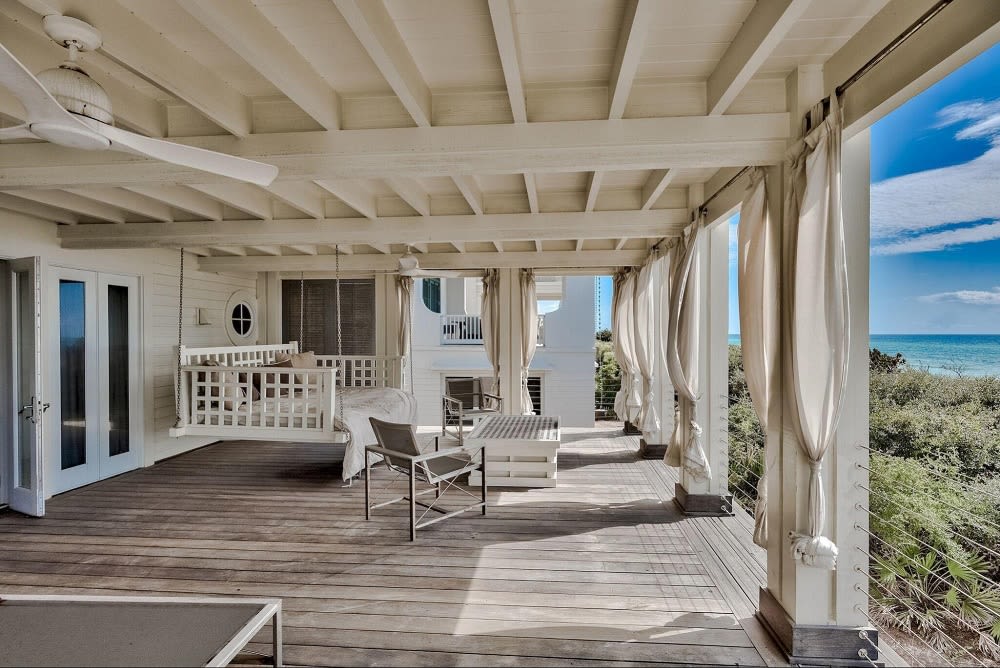 Photo courtesy of the Live Love 30A | Destin team, brokered by The Premier Property Group
How much space do you currently need and what will you need four or six years from now? If you're newly married and plan to start a family soon, you'll want bedrooms and extra space for the children. If you intend to work from home, make sure the house has a designated
office space
. Also consider whether the home offers enough storage space, including plenty of closets, an attic, and sufficient garage and/or basement space to hold all of your items.
The lot size
Whether you're investing in a condo or single-family home, consider the lot or yard size. Some people will prefer a home with a larger backyard so children and pets have space to play. In the 30A area, some people search for a home that offers convenient beach access. Don't be afraid to walk away from a home that you like if the lot size, whether it's too large or too small, won't meet your needs.
The exterior
You can learn a lot about a home by
looking closely at its exterior
. The quality of your home's exterior is especially important in a coastal area like the 30A because it's the main line of defense against the elements. And the Florida climate can sometimes be harsh. Make sure the home is well-prepared to withstand storms, wind, and the salty air. Although the inspection report will tell you a lot about the home's condition, it's still a good idea to take a close look at the home's roof and siding to spot any potential damage or concerns. Cracks in the siding or missing shingles may be minor cosmetic issues or they could point to a greater trouble beneath the surface.
Additional preferences
Your home is not only the place where you will live, it's also an expression of your unique personality and taste. Take time to search for a home that meets your needs and matches as many of your personal preferences as possible.
Once you have a good idea of what you're looking for in Blue Mountain Beach real estate, contact the
Live Love 30A | Destin team
, brokered by The Premier Property Group, to help with your search. Their team of expert agents takes great pride in helping their clients successfully navigate through the entire real estate transaction. Their expert negotiation skills and knowledge of 30A's neighborhoods will be tremendous assets to you.

*Header photo courtesy of the Live Love 30A | Destin team, brokered by The Premier Property Group