A home is a reflection of the people who live there, and it's a place to relax after a long day of work. For many people, their Seagrove homes are their sanctuary. When the time comes to make changes or renovations to your beloved home, consider implementing luxurious features that are tailored to your particular needs and lifestyle. With careful planning and creativity, you can transform your property into a luxurious retreat.
Simplify your life with technology
Smart home features are becoming very popular — and for a good reason. These innovative upgrades can make your life easier and more convenient, and many features in today's technology will make your home stand out and instill a luxurious feel. There are now a number of ways to put technology to use in your Seagrove real estate. For example, you can install automatic lighting that turns on and off based on your schedule or consider a home automation system that lets you control your home's systems with the touch of a button.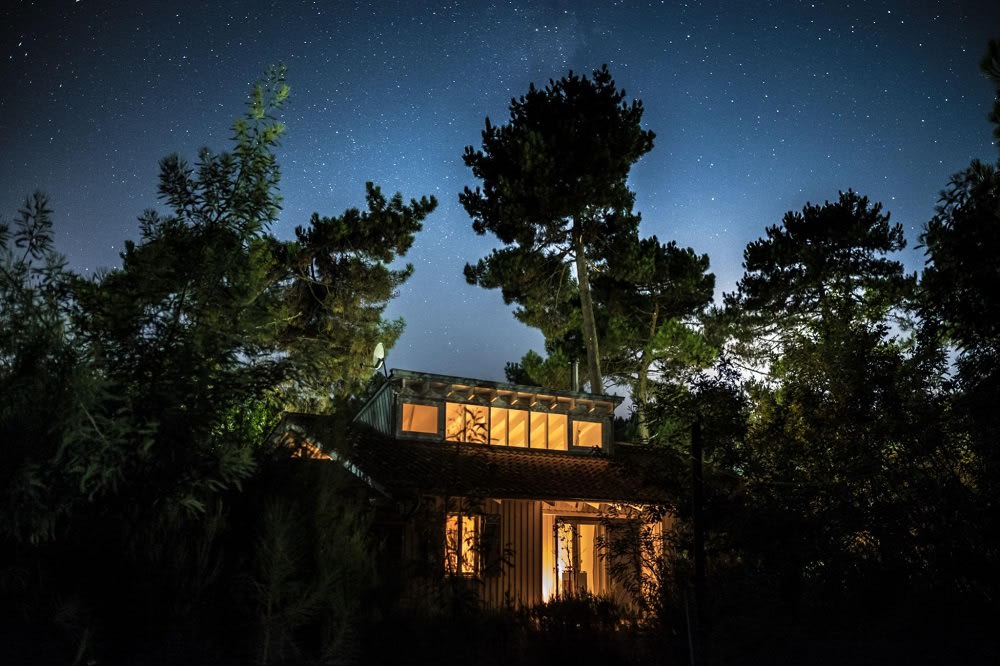 Photo courtesy of Unsplash

Controllable smart features may include:


Cameras and security systems
Thermostat
Lighting
Window coverings
TV and speaker systems
Door locks
Appliances
Upgrade the kitchen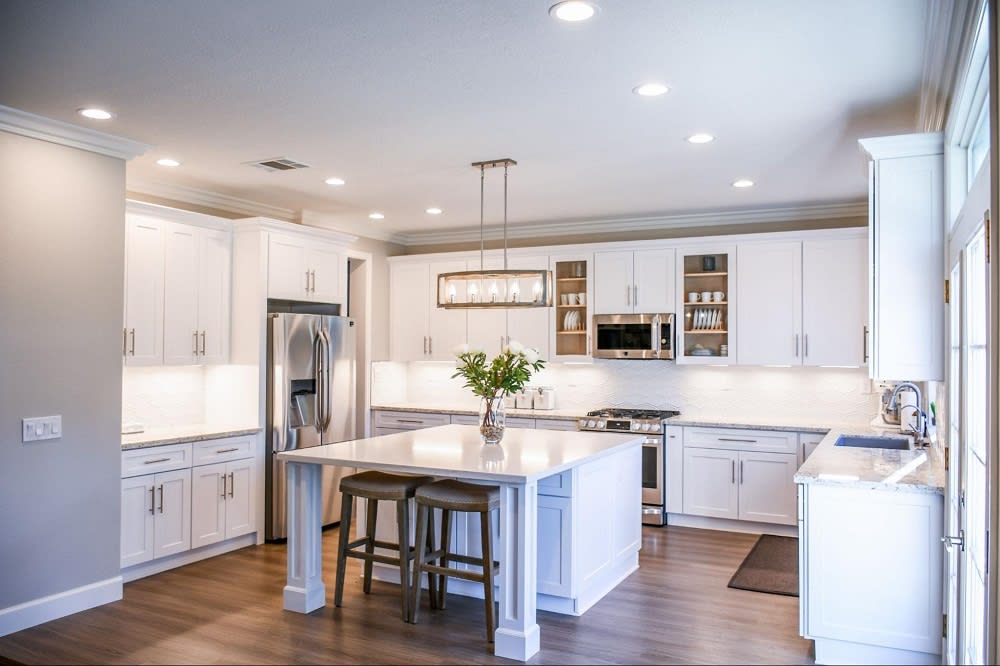 Photo courtesy of Pexels

If you want a grand home, you need a grand kitchen. There are many fantastic design options to consider, and there is no limit to the amount of refinement you can achieve with a skilled contractor who is well-versed in creating a culinary oasis. From marble countertops and sleek stainless steel appliances to custom tile work and high-end cabinetry, there is a kitchen option that will suit your needs and style. Some unique additions might include:


Warming drawer
Extra-wide refrigerator
Wine cellar
Butler pantry
Double ovens
Island with seating
Ice maker
Butler pantries have been gaining popularity for quite some time. They're a great addition to any home but are especially useful in a luxury home where entertaining is a regular occurrence. A butler pantry is the perfect spot to store extra dishes, glasses, silverware, and non-perishable food items out of sight. It can also be used as a prep space for meals, allowing advance preparation so you can enjoy your guests when they arrive. Further, adding this space makes it easier to keep the countertops clear and maintain a picture-perfect kitchen.
Update the outdoor living space
Outdoor living space is a trendy addition to Florida homes. Not only does this space provide a fantastic place to relax and enjoy the great outdoors, but it can also be used for entertainment. Adding an outdoor living space is the perfect solution to add more liveable space or create an extra area for entertaining guests. Many Seagrove estates showcase exceptional water views that can be enjoyed day and night. An outdoor living space can be lavish and stunning and might incorporate the following:
Plants and landscaping
Television and other entertainment
Upscale furniture
A full bar
A summer kitchen, including a grill, fridge, draft hood, and more
Consider a pool or hot tub
A pool is an excellent addition to any home, but a heated pool is a truly luxurious addition to create a serene, resort-style atmosphere in your own backyard. A heated pool can be used year-round, making it an excellent investment to enjoy the sunny skies whenever your heart desires.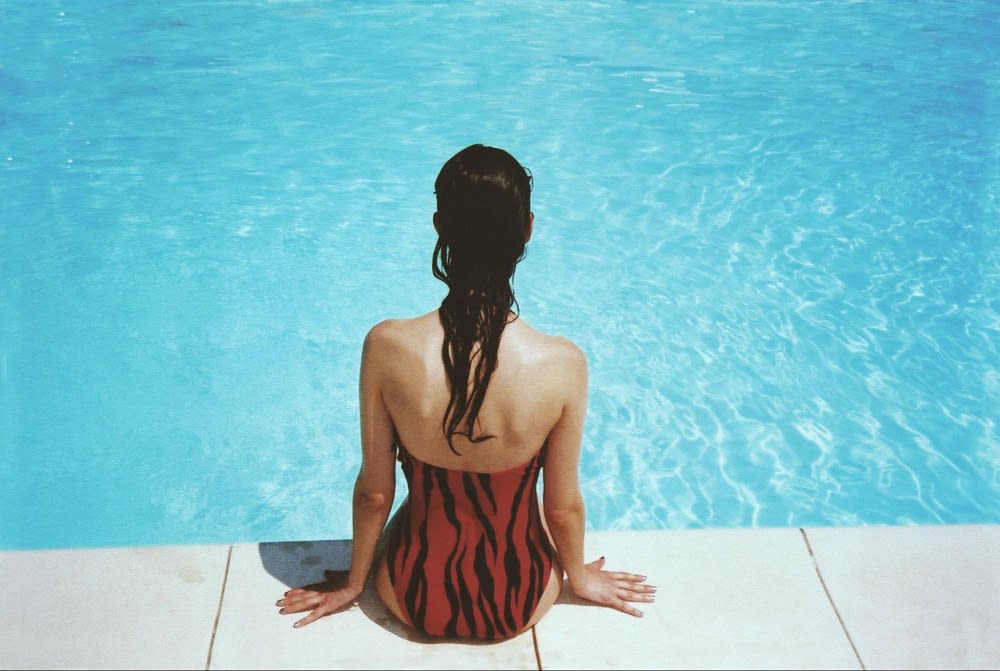 Photo courtesy of Unsplash

You might also add upscale features, including zero-entry, built-in lounge chairs, a hot tub or jacuzzi, waterfalls, or a swim-up bar with an infinity edge. Additional features like a pool house with a designated bathroom can also elevate your outdoor space and make it a fully functional, standalone area.
Create a theater room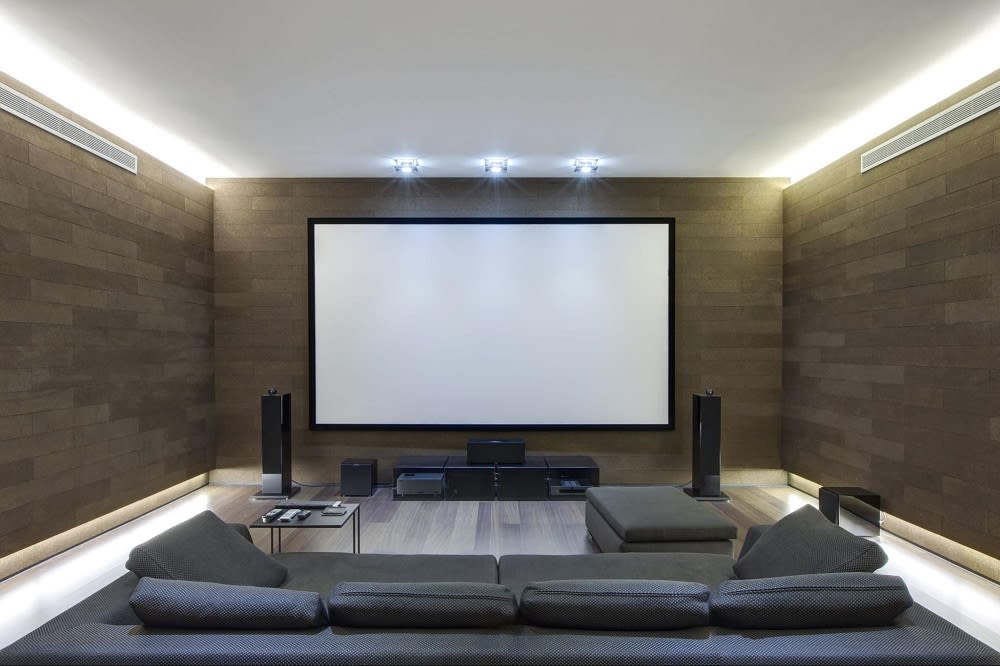 Photo courtesy of Shutterstock

Theater rooms are an exciting way to enjoy a movie or TV show with lush seating, perfect lighting, and a state-of-the-art surround sound system. The elevated viewing experience is reserved for special showings and leaves your regular living areas open for other family members. Not only are theater rooms a great place to watch movies, but they're perfect for hosting parties and social gatherings where the entertainment is turned up a notch.
Add a dressing room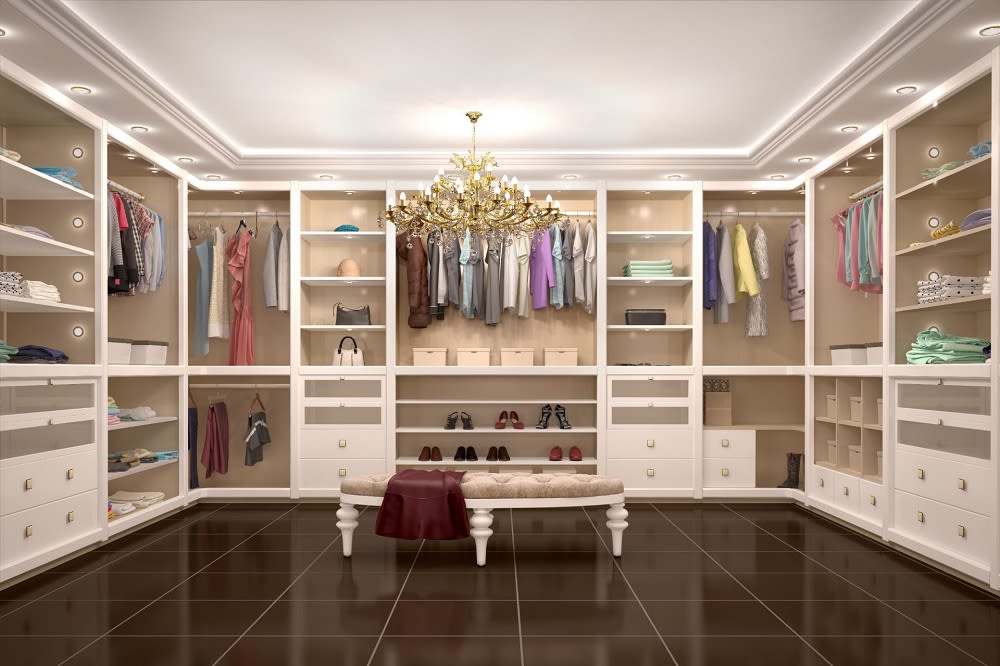 Photo courtesy of Shutterstock

Skip the master closet, and create a master dressing room instead. This spacious closet is the size of a room and features custom storage areas for all your stylish shoes, clothes, jewelry, and other accessories. Fashioned with tall mirrors and seating spaces, dressing up in this designated room is the ultimate luxury experience.
Add spa amenities to your bathroom
Get the most out of your Seagrove home by adding spa features to your bathroom. These luxury elements can enhance your lifestyle and up-level the elegance. For example, install a rain showerhead, a steam shower, or a luxurious bathtub that invites serenity and helps stress melt away. You can also add extra features like built-in storage or a vanity mirror with LED lighting. These small touches can make a distinct difference in the overall feel of your bathroom.

If space permits, have a sauna installed in your Seagrove home. Used for relaxation, detoxification, and pain relief, these spaces offer a number of health benefits and can transform your bathroom into a uniquely luxurious experience. A sauna can be a great addition to any home, but it is especially useful in an upscale property where relaxation and rejuvenation are top priorities.
Enhance playtime with a game room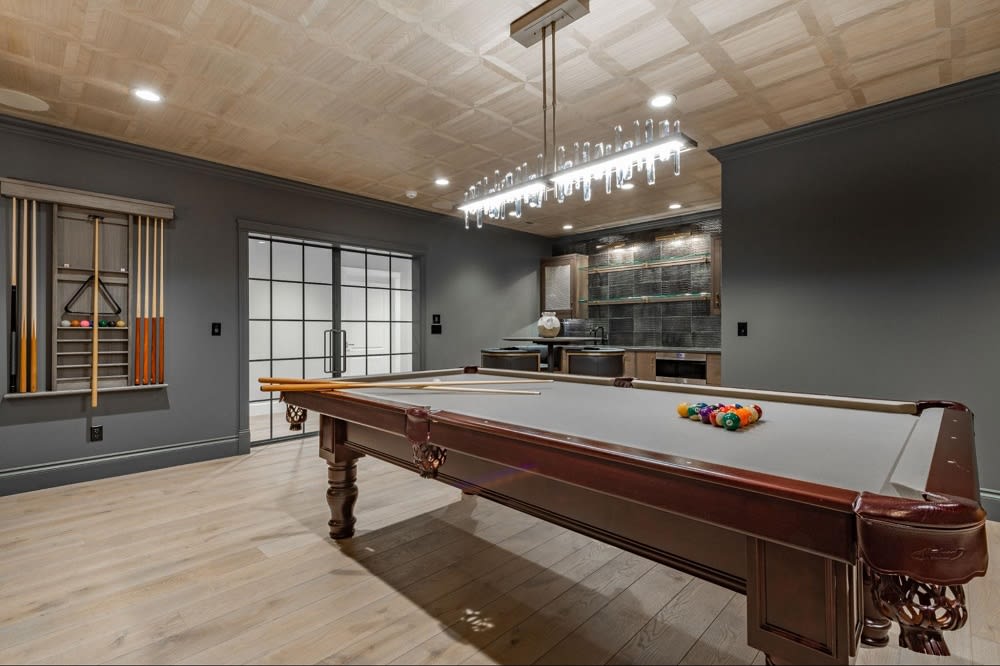 Photo courtesy of Shutterstock

A game room is sure to provide hours of fun and excitement for your family and serve as a great entertainment spot for friends. Whether you are a fan of video games, board games, or billiards, a game room provides the perfect place to collect memorabilia and enjoy your hobby. Setting up a designated space means you can add unique items like arcade games and skeeball machines.
Are you ready to explore luxury Seagrove real estate and find the perfect
community
for your lifestyle? The
Live Love 30A | Destin team
, brokered by The Premier Property Group, is a highly skilled team specializing in luxury Panhandle homes with gorgeous amenities at every turn — contact
Elizabeth Boswell
to get started.

*Header photo courtesy of Shutterstock