Welcome to Seagrove Beach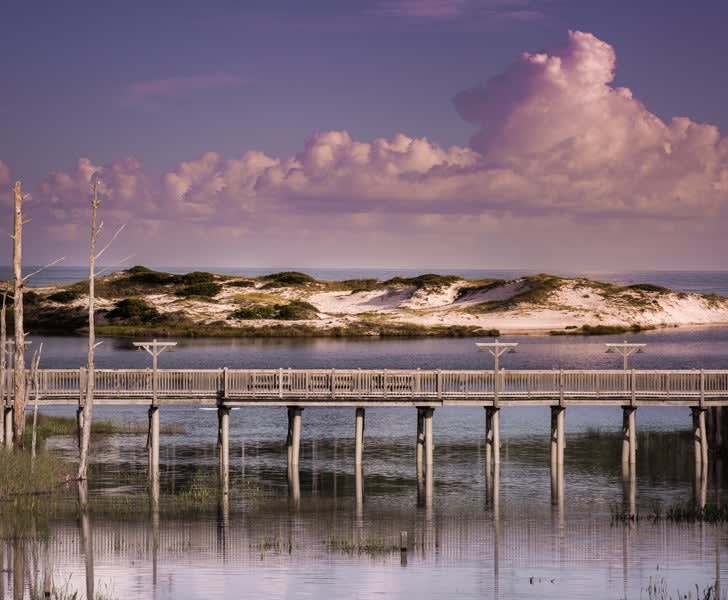 Seagrove Beach is laid-back Florida at its best. Here you'll find a 2-mile stretch of sugary white sand lapped by the blue-green waters of the Gulf of Mexico. Along the beach and running along the shady tree-lined streets there is a mix of highly desirable Seagrove Beach real estate and family businesses for eating and shopping. Great places to eat include Café Thirty A and the Old Florida Fish House. Seagrove Beach is close to Deer Lake State Park and Eastern Lake, providing plenty of opportunities for outdoor adventures. Biking is the best way to get around town and to the numerous public beach access points.


Discover Seagrove Beach Real Estate
Seagrove Beach homes for sale are very diverse with a good mix of old Florida-style beach cottages, modern condominiums, and stunning single-family homes with Gulf views and all the amenities you could ask for. Many homes have Mediterranean or Old World influences or custom design features.
If you're interested in owning a vacation rental, Seagrove Beach real estate is a sound investment. The area sees a huge influx of visitors year-round who flock to the area for its beautiful beach and relaxed atmosphere. Some vacation homes boast hundreds of thousands of dollars in revenue a year.
Luxury homes in Seagrove Beach can be found just steps from the beach or tucked away behind towering oak trees on quiet streets just back from the beach. Most have multiple stories, large balconies or porches, and light-filled living spaces where you can gather with family and friends. Other features could include:
Heated pools
Outdoor kitchens
Rooftop decks
Chef's kitchens
Home offices
Wood flooring
Fireplaces
Marble countertops
Bunk rooms
Multi-car garages
Seagrove Beach real estate tends to be on the higher end, as many people seek homes here that they can utilize as second homes, beach retreats, and vacation rentals. However, there are some relatively affordable cottages and condos in the community.
About Seagrove Beach, FL
Seagrove Beach is located in the scenic 30A area of northwest Florida, which consists of a collection of beach towns that stretch along the Gulf of Mexico. It is conveniently situated east of the resort community of
Seaside
and west of WaterSound and
Seacrest
.
The community was founded in the late 1940s by man named C.H. McGee who had a vision of a rustic beach community. The neighborhood has changed over the years into a more upscale beach resort, but it still retains its natural beauty and small beach town charm.
This picturesque community has the most public beach access points in the 30A area. There are over 20 beach access points in Seagrove Beach, meaning no matter where you live, you can easily reach the sand and turquoise waters.
The pace of life here is relaxed, with many people opting to walk or cycle around town rather than drive. On your outings you can meander down picturesque streets lined with mature oak and magnolia trees and stately homes.
Seagrove Beach is an easy drive from many larger cities and towns on the Florida panhandle.
Destin
is a 40-minute drive along the US-98 E and Panama City is about an hour's drive to the east.
What to do in Seagrove Beach, FL
The beach is the main draw to Seagrove Beach. The sand stretches continuously for two miles along the Gulf of Mexico. You can enjoy a variety of activities here including swimming, kayaking, fishing, stand-up paddle boarding and beach bonfire parties.
Eastern Lake and Deer Lake State Park are easily accessible from Seagrove Beach. Both have sand dunes and unique coastal dune lakes that are only found in a few other places on the planet. These lakes have a mix of freshwater and saltwater and attract a wide array of wildlife.
The Timpoochee Trail is an 18.5-mile cycling trail that runs beside Highway 30A all the way from
Dune Allen
to
Inlet Beach
. A bike ride along the trail is a great way to explore the area and get some exercise and fresh air. Seagrove Beach is just off Mile 10 of the trail, so you can jump on and ride in either direction past sand dunes, dune lakes, and beach vistas.
When you're not exploring the incredible natural beauty of the area, you can do some shopping at Seagrove's many boutique shops and art galleries. Seagrove Plaza has a number of locally-owned shops selling jewelry, fashion, and more.
There are plenty of places to eat in Seagrove Beach. Café Thirty-A is a long-time favorite with residents and visitors alike for its innovative takes on American classics. Other popular spots include the Old Florida Fish House, Seagrove Village Market, and Goatfeather's Seafood Market.
Schools in Seagrove Beach
Although Seagrove Beach is best known as a seaside resort destination, there are some families who decide to settle here year-round. Children can attend schools in nearby communities including the Bay Elementary School and Seaside Neighborhood School.